A different type of 'doctor' strolled down the hall of a nursing home, ready to make the residents feel better. Robert Blake is not the type of doctor who'll prescribe medication for a sore throat or headache. Still, people have known Blake as "Dr. Bob" and "the music doctor" ever since the Margate resident entered a nursing home in his native Massachusetts about 25 years ago. That's because one of the residents told Blake his musical entertainment had a healing effect on him that was profound.
"He said I make him feel better than the doctors do," said Blake, who is in his early 70s. The title of "Dr." has followed Blake south into a room within the Margate Public Library, 5810 Park Drive.
That's where "Dr. Bob's Musicians' Coffeehouse" takes place from 2 to 4 p.m. usually on the last Saturday of the month.
Anyone who can sing or play an instrument is welcome to showcase their talent in an open mic, casual setting. Each session features a different style of music, from variety to folk, to country music, and Blues. Anyone is welcome to attend the program. If you're not comfortable performing, nobody will force you. Blake said people representing a variety of ages perform and attendance varies.
"Everybody seems to like it," said Blake, who is also a guitar teacher and song writer, with many originals to his credit. You can hear his songs on CDBaby.com.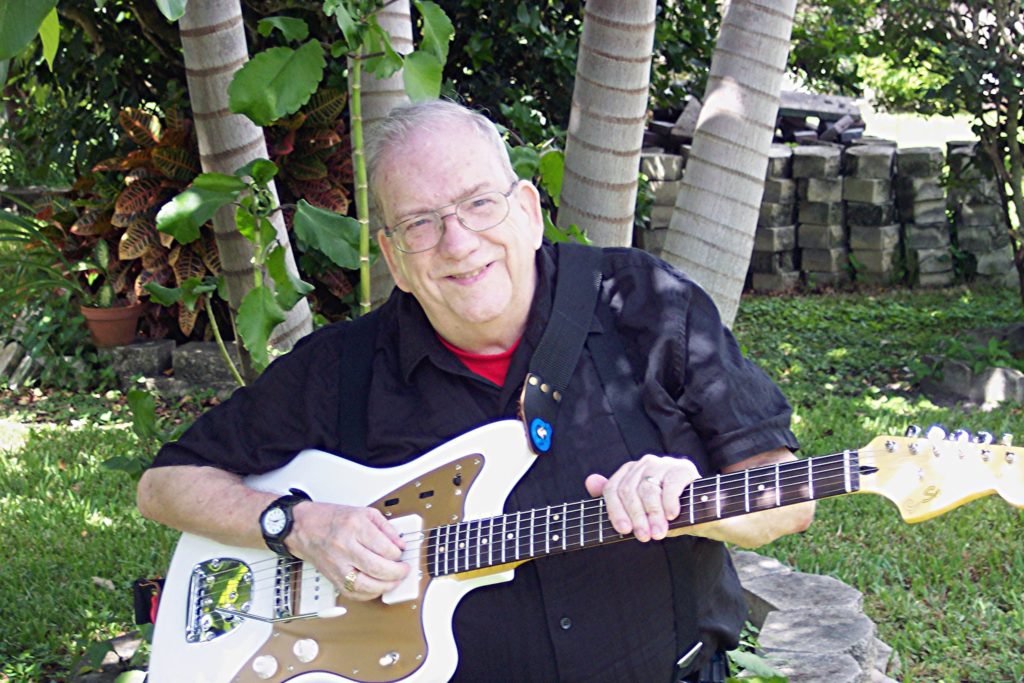 Blake has been playing guitar since 1956 and began public performances in 1959, playing in two local bands in Massachusetts. Throughout his career, he's taught songwriting, vocal phrasing, bass guitar, and omnichord. He's also written multiple books, played the banjo, ukulele, and by his estimate has composed more than 600 songs.
Music runs in the Blake family. Blake's father played the piano and organ, while his brother plays the harmonica and concertina, a free-reed musical instrument similar to the accordion and harmonica.
Bob Naylor, of Oakland Park, has been playing music for about 60 years and been coming to "Dr. Bob's Musicians' Coffeehouse" for two years. Naylor plays the guitar, piano, and has composed about 100 songs, he said.
"I have to be inspired," he said. One of Naylor's inspirations was a stewardess on a train from Ft.
Lauderdale to Jacksonville. Naylor said he has a "vivid imagination" and the "congenial, friendly" woman inspired him to write a song about her.
Blake's inspirations sometimes stem from his curiosity. He once saw a landscape truck bearing the words "property sculptor" and wondered what such a person does. He looked it up and wrote a song about the vocation. You can hear the song at https://play.spotify.com/track/5TA6nWVg8rUcElKqGJ4tKY?play=true&utm_source=open.spotify.com&utm_medium=open.
At Blake's monthly coffeehouse/open mic, you'll find musical veterans as well as novices such as Karen Byron, who lives in Parkland. Byron plays the ukulele. She said she enjoys attending the showcases. "I think it's awesome because it's fun," she said.
When attendees aren't up on stage performing, they are tapping their toes or singing along.
2017 schedule
Shows are from 2 to 4pm, except Oct. 28
Jan. 21       Variety music show
Feb. 18       Country music show
March 11    Variety music show
April 22     50's and 60's music show
May 20       Variety music show
June 17       Blues music show
July 22       Variety music show.
Aug. 19       70's-90's music show
Sept. 23       Variety music show
Oct. 14       20's to 40's music show
Oct. 28       Special original music show, noon to 5 p.m.
Nov. 13       Variety music show.
Dec. 16       Holiday/winter music show