I read The Shack, by William Paul Young, in 2008. Honestly, I resisted it then, as it seemed too "trendy" for my taste. The book was wildly popular – earning awards and selling millions of copies. I gave in, curious just to see what everyone was talking about. I was glad I did. I found it deeply moving, with profound insights into God and life.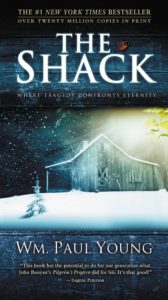 Recently, The Shack, became a film. Again, I was skeptical. As much as I liked the book, I couldn't imagine the movie being as good. I've not been "impressed" by the overtly Christian films I've seen in the theater. I feared that a beautiful book was being turned into a corny, cliché-cheapened theatrical version. Thankfully, I was wrong.
Though I still prefer the book to the movie, I found The Shack to be well-made, and respectful of the book's intent. And, I found many of the visual references beautiful and deeply moving.
The Shack is the "fictional" story of a man named Mack, who encounters God in a mountain "shack," following the abduction and murder of his daughter, Missy. After a time of grief and anger toward God, Mack discovers a note from "Papa," to meet him at the "shack," which is also where evidence of Missy's death was discovered. When Mack arrives, unsure what to expect, he discovers the "shack" transformed into a beautiful mountain cabin, inhabited by three people representing the persons of the Christian Trinity. "Papa," typically referred to in the Church as "Father," turns out to be an African-American woman. Jesus is a young Jewish man. And, the Holy Spirit, is an ethereal Asian woman named, Sarayu. Over the course of a weekend, Mack discovers God to be quite different than he had previously thought, and finds healing for his terrible grief.
The Shack is filled with profound insights into God, that challenge many ideas about who God is and what God does. For some Christians, that has been a major problem. For some, The Shack threatens core theological convictions, and violates what they believe to be biblically true. Undeniably, The Shack pushes the boundaries of conventional Christian teaching, which is why it has been refreshing to some and threatening to others.
It is important to say that The Shack is not the Bible. The purpose of The Shack is to reframe ideas about God, as well as the issue of pain, and to force the reader/viewer to expand their spiritual imagination. In one of my favorite quotes from the book, Papa says, "Just because you believe something firmly doesn't make it true. Be willing to reexamine what you believe. The more you live in the truth, the more your emotions will help you see clearly. But even then, you don't want to trust them more than me."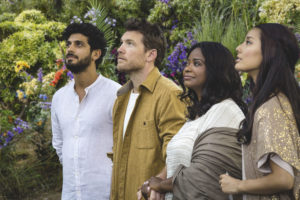 The Shack is not ultimate Truth, however you define it. But, it contains valuable insights into Truth. Whether or not the reader/viewer agrees with every detail, The Shack provides an opportunity to reexamine your beliefs. For some, that may simply reinforce existing convictions. For others, it may open their hearts and minds a little bit wider. It did for me.