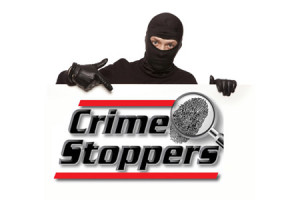 Watch local television news and you'll see crime stoppers and crime reports followed by a plea to call Crime Stoppers with a tip that might solve the crime. You're also told you can remain anonymous and collect a reward if your tip leads to an arrest.
Like me, you may have wondered how this really works, who the Crime Stoppers are, and if tipsters really collect rewards.
Well, tipsters do indeed collect rewards – $2.7 million since 1981. Their tips led police to solve 266 murders, make more than 13,000 arrests, recover more than $38 million in property, and clear nearly 22,000 cases.
Who are the Crime Stoppers?
The Crime Stoppers work at the Broward County Sheriff's Office, a clearinghouse to direct tips to law enforcement agencies. Executive Director Ralph Page explains that Crime Stoppers are specially trained civilian employees of the sheriff's department and have a law enforcement background. "This is the sheriff's commitment to the program," Page says. At times, trained employees at an answering service may take calls.
Crime Stoppers itself is a non-profit organization launched in New Mexico back in 1976, and established here in Broward County in 1981.
Where does Crime Stoppers get the money to pay rewards?
Executive Director Page explains that no taxpayer money is used for rewards. The board of directors, all volunteer civilians, raises money. In addition, money comes from a Crime Stoppers Trust Fund that, as Page puts it, charges criminals to help capture other criminals. A criminal who is convicted in Broward County pays $20 into the trust fund.
Can tipsters really be anonymous?
The Crime Stoppers don't want to know who you are. When you call, there is no caller identification, and there's no way to trace or track calls. Tipsters can also provide information by texting or sending a tip on the Internet. Encrypted software is used so no one can trace the tipster.
You might wonder how Crime Stoppers knows how to pay an anonymous tipster.
The tipster is given a case number. Six months later, the tipster calls again to check the status of that case. If an arrest had been made because of the tip, the tipster receives a new code number to collect the reward at a bank. No identification is needed and no questions asked. To further protect anonymity, a third party could take the code to the bank. Every crime advertised by Crime Stoppers has a reward. The board of directors determines the amount.
All tips are valuable.
Investigators stress that no tip is too small to provide; you should not worry about having too little information. Some small thing could help complete the picture.
Some other groups offer rewards for tips that lead to the arrest and conviction of a criminal. Crime Stoppers doesn't require a conviction, only an arrest. To be eligible for the reward, you must contact Crime Stoppers before contacting any police agency.
The Crime Stoppers web site tells us that "countless fugitive criminals have been brought to justice each year as a direct result of anonymous tips," and the statistics bear that out.
Rewards offered for many open cases.
The web site posts a number of open cases for which rewards are offered, including a 15-year-old Parkland murder case. There are other cases as well, such as child abductions, missing persons, and animal cruelty.
No matter how old a case may be, someone somewhere may know something that has never been revealed. Someone may stumble on a fresh clue or hear something for the first time. Someone's memory may be jarred for some reason. And what seems like a small clue could break an old case.
You can see the open cases and associated rewards at the Crime Stoppers web site: www.crimestoppers.org.
To provide a tip, call 954-493-8477 (954-493-TIPS) or text "BCS" and your message to CRIMES (274637). To report online, go to the web site, select "Report a Crime" and you'll see "Submit a tip online."
Receiving such tips over the years proves that community involvement can get criminals off the street. Broward County Sheriff Scott Israel puts it this way: "Our job would be that much harder without assistance from the Crime Stoppers program. They're helping us keep our communities safe."