The Amphitheater at Pine Trails Park was renamed the Michael Udine Amphitheater at Pine Trails Park in Parkland. Udine was elected the 11th mayor of Parkland in 2006 and his last day of mayor was November 2. The announcement to rename the amphitheater was made at that meeting. Udine was elected to the District Three Seat on the Broward County Commission. He was the second longest serving mayor in Parkland history. Sal Pagliara was served the most years from 1988 to 2003 and the Parkland City Hall is named after him.
According to Todd DeAngelis, Parkland spokesman. Udine said he was surprised by the announcement and gave a heartfelt thanks to the city commission, city staff, his family and Parkland residents. He thanked all the people who he worked with and learned from over the years,.
Caryn Gardner-Young, the former city manager of Parkland reached a separation agreement with the City of Parkland. Her last day was November 30. She will stay on with the City an outside consultant.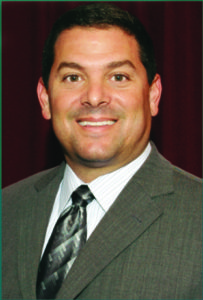 In part of a statement she read during a recent Commission meeting, Gardner-Young said: "During my tenure, the City has accomplished so much. We built a new and rebuilt an existing fire station, stations 109 and 42, we completed the last 30 acres at Pine Trails Park, we built a new dog park, Barkland, we created the largest farmer's market in Broward County, we moved the county line from Palm Beach County to Broward County bringing 1,900 acres into Broward and potentially all into the City, and we opened and took over operations of the City's Community Center just to name a few. The residents feel the City is going in the right direction by the high scores we have received in our citizen surveys, the City is in great financial condition having survived the 2008-2009 recession without a loss in level of service and we are preparing financially for the future."
Parkland earned a national reputation for being a leader in many areas. The City was designated as a Playful City since 2007, issued the Certificate of Achievement for Excellence in Financial Reporting by the GFOA since 2007, Top Rated Small Towns and City in 2010, Best Intergenerational Community in 2014, Top Ten Places to Live in Florida in 2015, 14th Best City for Young Families in 2015, Best Small City in the Nation for Families in 2015, fourth most Successful City in Florida in 2016, and lowest or second lowest crime rate in Broward County since 2009.