Social media has become more than just connecting and catching up with old friends. Today, not only can you socialize but you can market your business as well. Whether you are a person looking to find out information on topics that interest you, meet new people, find out what's going on around you, or have a business you want to expand by growing your brand and profits — Social media has you covered. Below is a list and brief description of some of the popular social media platforms:
FACEBOOK
Facebook is the quintessential social networking website. With more than 1.7 billion users, Facebook is a great tool for finding old friends and keeping in touch by posting pictures, videos, comments, and likes. You can create a sense of community for yourself by friending the people, businesses, or celebrities you're interested in. If you want to market your business or brand you can start a fan page, which will enable you to stay in touch with your customers and let them know about new products or sales. In addition, you can join a group that has the same interests you do or "follow" your favorite celebrity's fan page to keep up with the latest news.

TWITTER
With more than 300 million active users, Twitter has become an online news network service as well as a social platform. Twitter is one big networking event where you can send fellow users a message by simply tagging them. Twitter first made it big as a news breaking forum when America raided Osama Bin Laden in his Pakistan hideout, and a local citizen nearby was tweeting about exactly what was going on. News channels themselves look to Twitter these days to find breaking news worthy stories.
Twitter is also a great way for businesses to let customers know about new products and for customers to express their concerns or give praise. You can use hashtags (#) to direct users to your products or topics of interest. Hashtags started on Twitter because of limited word space. A hashtag is used to coin a topic or reference with one word rather than go into details.

INSTAGRAM
This social media platform potentially allows you to let more than 400 million users know about your brand or company by showing pictures or videos. Mainly used on a Smartphone, users can get access to Instagram at any time. Instagram allows you to be creative with photos and videos and use hashtags to direct users to your posts. The more creative you are with your posts, the more successful your site will be. With interesting filters and added editing tools, Instagram makes it fun to create appealing visuals to share. Once enticed, users can click on the link in your bio to buy your products or go to your website or read your blog.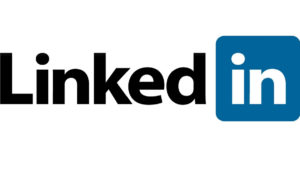 LINKEDIN
LinkedIn is a social media networking site for professionals. Users can post jobs or find open positions that companies are looking to fill. You can connect with other professionals in your field or other fields that interest you by sending them a request to connect to your network. Gone are the days when a resume was on a piece of paper. Today, your LinkedIn profile can serve as your resume. A type of online digital resume if you will. Users can read other professionals articles, posts, or simply keep up with what is new or happening in their network of professionals.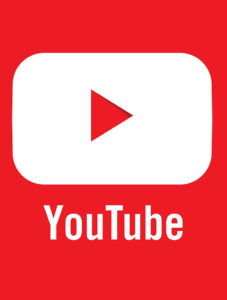 YOUTUBE
YouTube is all about videos you upload to share with others. Users can see them and give you feedback by liking them or commenting on them. Additionally, YouTube is a great site to learn how to start a hobby such as sewing, cooking, crafting – pretty much anything you can think of. Or simply enjoy watching videos on any topic of interest. YouTube can be very entertaining or informative. You can promote your brand, upload your music, show how-to recipes, introduce new products you are launching, or showcase your talents through entertainment videos (singing/dancing). You can get discovered on YouTube, if the right person happens to see your video.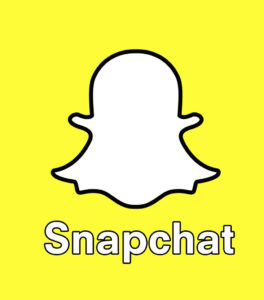 SNAPCHAT
Today's generation is glued to their Smartphone device. With the launch of Snapchat, 12 to 22-year-olds connect and snap photos to share with their friends/followers. If you are planning on marketing to this age group, you can find them here. Users snap photos and upload them to share, but within 24 hours they're gone. You can send real-time pictures and not worry about them sticking around.
Social media has been around for merely a little over a decade and shows no sign of slowing down. Vastly growing and changing at record speed, who knows where social media can take us next.