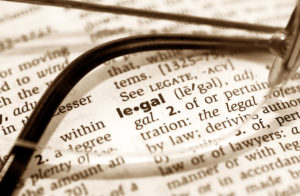 An 86-year-old who broke her hip recently was released from rehabilitation. While she was well enough to leave a medical facility, she faced other issues: She could no longer live alone and she'd accumulated expenses that far exceeded her ability to pay them. The senior citizen's daughter looked for help and found it through Feldman & Feldman, a law firm specializing in, among other areas, elderly law. The firm is working with the woman, the surviving spouse of a wartime veteran, to help her qualify for VA Aid and Attendance benefits. Feldman & Feldman is also providing the area resident with options to qualify her for Florida Medicaid benefits to assist with her care expenses.
"We are also assisting the senior with ensuring her advance directives are up-to-date, so that her daughter may step in and act for her, if necessary," said Michael Feldman, a partner with the Coral Springs firm.
Feldman is an elder law attorney, a lawyer who specializes in legal problems faced by the elderly andtheir families. Elder law attorneys deal with the "practical and special needs of vulnerable elders and their families, when facing health-related and financial problems," Feldman said.
He said senior citizens should retain an elder law attorney whenever they face problems related directly to legal problems often faced by the elderly. Elder law's areas of practice include Medicaid or VA benefits, advance directives, such as durable powers of attorney, healthcare designations and living wills. Elder law also encompasses estate planning and estate administration.
Before hiring an elder law attorney, a person should conduct research by finding out the answers to he following questions:
Is the lawyer a member of specialized organizations such as NAELA, AFELA, the Elder Law section of the Florida Bar?
How many years has the attorney worked in Elder Law?
What specialization and/or board certifications do they have?
Sometimes a person requiring the services of an elder law attorney might contact an ombudsman. Such an individual is "a government employee charged with protecting citizen rights in particular areas of concern," Feldman said. "Most are attorneys themselves but will refer you to an appropriate private attorney when and if they believe your needs will be best served by engaging private legal counsel."
According to the web site elderlawanswers.com, under the federal Older Americans Act each state must have an ombudsman program that addresses the complaints of residents who live in nursing homes, board and care homes, and assisted living facilities.
Each statewide program usually comprises several regional or local ombudsman programs which operate within an Area Agency on Aging or other community organization.
For help