New Orleans is one place I suggest you visit. Fares can be found as low as $69 if you watch your favorite travel sites, and regularly for as low as $129, making it an easy jaunt for a change of scenery and phenomenal cuisine of all types, not just cajun and creole anymore. It is an international, mélange of food from every corner of the world.
Chef-owner Nina Compton's big idea — to marry the cooking of her native St. Lucia with that of her adopted New Orleans home — is a delicious case study in the hard art of belonging. Because she translates that big idea to the plate with finely tuned, you-can't-do-this-at-home skills she is one chef to reckon with and enjoy beyond culinary artistry.
While the balance of Caribbean-New Orleans influences vary from dish to dish (carrots amandine on one hand, conch croquettes on the other), the impression one is left with after several meals is that the private and public forces that give rise to this food are getting equal attention.
Visit comperelapin.com for a full menu and information.
Brennan's
The food here brought me back to what I remember about this famous establishment. Not only has chef Slade Rushing's food restored the historic restaurant's reputation for culinary excellence, but the example of his enlightened, mature take on haute French-Creole.
The Brennan's that co-owners Ralph Brennan and Terry White revived two years ago is now an exuberant, sprawling pleasure palace that is dead serious about its culinary mission. That waiter was right about the poisson Blange: It's exquisite.
For menu and information, visit brennansneworleans.com
Brigtsen
Frank Brigtsen has been cooking inside a converted cottage in the Riverbend for half of his life. He learned his craft from Paul Prudhomme, first at Commander's Palace and then K-Paul's, before opening Brigtsen's with his wife, Marna, 30 years ago. The restaurant fulfills a need for specific down-home Southern hospitality. The gumbo is correct, the trout, catfish, and oysters straight-out-the-boat, the sauces are the stuff of seasoned pots and gravy ladles, not squeeze bottles. His cooking testifies to the power of local before it's global, which invites rural and urban cooking traditions into the same city kitchen.
For a full menu and information, visit brigtsen.com.
Shaya
No New Orleans restaurant in recent memory has accrued as much national acclaim as quickly as Shaya. The excitement surrounding its 2014 opening crested when the James Beard Foundation named Shaya the country's best new restaurant.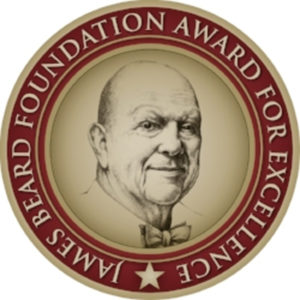 None of this is material to the joy of eating chef Alon Shaya's effervescent interpretations of his native Israeli cuisine. At its root, Shaya's cooking is both that basic and that good. Shaya's national reputation is true to its accolades. Forking into Shaya's melting, slow-cooked lamb and spice-stained carrots, you'll know it's only a matter of time before things like whipped feta and chermoula become staples.
Visit shayarestaurant.com for information and menu.
Recently, Chef Kristen Essig joined Michael Stoltzfus as co-chef and partner at Coquette. It was not entirely shocking news; the chefs were already partners in life. Essig had developed a fine reputation for soulful, French-style cooking at Meauxbar. Stoltz had been perfecting his skills at American cuisine. Stoltzfus has never been afraid to use science lab techniques (the new gastronomy) to bend ingredients to his will, pushing a lot of dishes toward the avant-garde, but Coquette's food has always been grounded in an appreciation for things as they are. Visit coquettenola.com for a full menu and more information.