"It is a wise father that knows his own child." – William Shakespeare. Father's Day is a time to celebrate fatherhood and give thanks for the significant male role models in one's life. Although not as old a tradition as Mother's Day, Father's Day has its own unique history. The first Father's Day may be traced back to the Middle Ages and the Catholic holiday of Saint Joseph's Day celebrated on March 19. Father's Day has also been linked to the June Solstice and pagan sun worship where the Sun has been called the "Father of the Universe." Fathers make up a group of hardworking and dedicated men. Some cook and tend to household chores, some hold stressful jobs outside the home, some volunteer their time and serve as coaches or town councilmen, some are successful businessmen.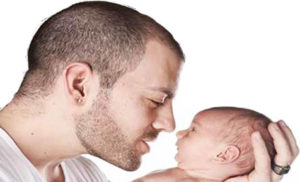 Whatever jobs or titles fathers may have, the best fathers have one trait in common: their families are their number one priority. Fatherhood takes on an even greater significance when the male parents are the sole caregivers of children. Such was the case for Sonora Louise Smart Dodd. Dodd, daughter of American Civil War Veteran, William Jackson Smart, is credited with being the founder of Father's Day. Dodd, unfortunately, lost her mother when she was 16 years old. She then helped her father care for her five younger brothers.
While attending a church sermon on Mother's Day, Dodd was inspired and motivated to make sure that her father received the same recognition. She reached out to local churches, the YMCA, shopkeepers, and government offices, campaigning for a special day to honor fatherhood just as Mother's Day honors motherhood. Dodd originally requested for her father's birthday, June 5, to be Father's Day. However, the Ministerial Alliance in Spokane, Washington chose the third Sunday of June, thus the first "Father's Day" was on June 19, 1910. In 1916, President Woodrow Wilson sent a telegraph to Spokane, Washington declaring the importance of Father's Day Services. Five decades later in 1966, President Lyndon B. Johnson signed a Presidential Proclamation declaring the third Sunday of June as Father's Day. In 1972, President Richard Nixon made it official and recognized Father's Day as a National Holiday to be celebrated each year. Presently, Father's Day is observed in 52 countries around the world. Countries in Europe, the United Kingdom, and Canada have adopted the U.S. custom of celebrating Father's Day on the third Sunday in June.
Father's Day may be celebrated in any way that makes a father figure feel extra special. Traditions and activities range from friendly visits and phone calls to lavish picnics and parties. Other common forms of celebration include treating dad to dinner at his favorite restaurant or showering him with gifts such as clothing or sporting equipment. Some of the most popular Father's Day gift items include neckties, fishing gear, golf accessories, hats, socks, and electronics. Many fathers look forward to watching sports during Father's Day weekend, as the U.S. Open Golf Tournament final is always televised that day. However, you go about celebrating, remember your favorite father figures on Sunday, June 18 this year.