Bonnet house is home to rich history
Near Ft. Lauderdale's beach, with its hustle and bustle of traffic and tall buildings, it's easy to overlook the tranquil, forest-like setting of trees, pebble-filled walking paths and fresh water lakes.
But if you turn onto a side street, you'll soon enter a setting of nature rich with history, serenity, and whimsical sights. Once you're within this paradise's confines, you're apt to think you're on an exotic island away from the big city.
Still, tall buildings loom from the distance. The beach and Atlantic Ocean are visible through a fence. A stretch of that beach, the Bonnet House beach, spans 700-feet long.
Welcome to the historic Bonnet House Museum and Gardens, 35-acres of nature, and a house that has retained the character it boasted in the late 1800s into the early 20th century.
The attraction gets its name from the bonnet lilies found in its lakes.
Linda Schaller, director of education and volunteer programs, said that Bonnet House Museum and Gardens attracts a little more than 70,000 visitors a year, and about 7,000 school children a year.
"It's a great educational place for art, history, and the ecology of a barrier island," Schaller said.
Many who enter Bonnet's grounds comment "I can't believe I've never been here before," she said.
The mostly volunteer-run attraction opened as a full-time museum in 1996, but its history stretches back about a century.
Even when Hugh Taylor Birch bought the Bonnet House site in 1895, the land dates back many centuries, to when the Tequesta tribe of Native Americans fished and farmed on the grounds.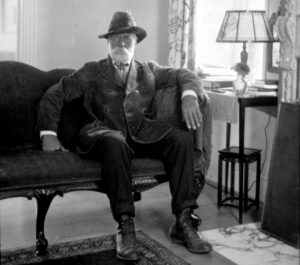 Volunteers know this because several shells indicate human activity on the grounds during that time.
"Further archaeological evidence suggests that the grounds saw one of the first sites of Spanish contact with the New World," according to bonnethouse.org.
Birch gifted the property as a wedding present to his daughter, Helen and her husband, Chicago artist Frederic Clay Bartlett, in 1919. Weddings take place on the grounds to this day.
Bartlett was an American artist and collector. Images of work from famous artists as Pablo Picasso, Vincent van Gogh, and Georges Seurat grace a studio within the home. In that room, Bartlett not only amassed a collection of art, but painted his own works.
The visual appeal of the museum and grounds includes not only painted works of art, but a menagerie of animal statues, ranging from ostriches to lions. The grounds also contain a variety of orchids.
Stroll outside, and gentle swishing sounds from a waterfall soothes the senses.
"It's so whimsical and there are so many fun things in the house," Schaller said. She added one could tour the home and outside grounds three times and learn something new each time. That's because the many tour guides each possess a specific area of interest; some are antique dealers, while others are musicians and gardeners. Each guide is likely to emphasize one aspect of the museum over another.
There's one constant: the home's decorations haven't changed since Helen Bartlett's days, Schaller said, who added Bartlett lived to be 109.
Schaller said the attraction's busy months span from January through April, when 200 or more people visit. During the summer months, that number drops to about 60 people a day, she added.
They come from as far away as China, Russia and Germany, she said.
Visitors also include students. Fourth graders learn about Florida's history, which aligns with the state's educational fourth grade guidelines. Third graders, meanwhile, learn about ecology, which meets state learning guidelines for that grade.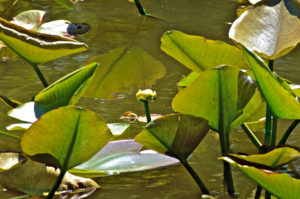 Educational and recreational opportunities exist for all ages at Bonnet – "a historic estate sharing the past and building today's community," reads its website.
IF YOU GO
WHAT: Bonnet House Museum & Gardens
WHEN: 9 a.m. to 4 p.m. Tuesday through Sunday. Closed Mondays and holidays.
WHERE: 900 N. Birch Road, Ft. Lauderdale.
For more information about events, classes, exhibitions and workshops, visit bonnethouse.org or call 954-563-5393.