ANNOUNCEMENTS
Early Voting in Parkland
The only early voting location in the City of Parkland is the P-REC in Pine Trails Park. For the General Election you will be voting for President, State- and County-level positions, and City of Parkland positions. General Election early voting is at the P-REC November 6th from 9am to 6pm. For information, visit: browardsoe.org.
---
Parkland Public WiFi Hotspots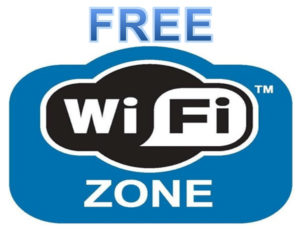 The City of Parkland has set-up WiFi hot spots in Pine Trails Park and Terramar Park to enable visitors to the parks the advantage of free Internet access. The hot spots are located in the center of the baseball wheel in both Pine Trails and Terramar parks, and atop the concession stands (in Pine Trails Park the concession stand nearest the baseball fields). The hotspots will be identified as "Parkland Public WiFi." For more information, visit cityofparkland.org and facebook.com/copfl
---
Zika Virus Information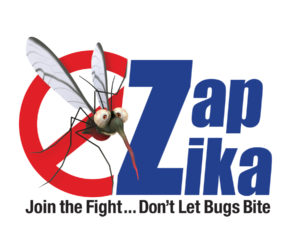 The U.S. Department of Health and Human Services, the Centers for Disease Control and Prevention, the Florida Department of Health, and others are monitoring the Zika virus. For information on prevention and links to regularly updated sources, visit the Zika virus page at cityofparkland.org/zika or call 855-622-6735.
---
Volunteer Parkland
Earn volunteer hours by helping others, or helping the City of Parkland. Gardening, Parks and Recreation events, the Parkland Library, and community events and projects are among the volunteer opportunities available. For information and to apply online visit: cityofparkland.org/volunteer
or call 954-757-4145.
---
Coral Springs wins award for 37th time
The City of Coral Springs was awarded the Certificate of Achievement for Excellence in Financial Reporting by the Government Finance Officers Association of the United States and Canada for its comprehensive annual financial report. The certificate of achievement is the highest form of recognition in the area of governmental accounting and financial reporting, and its attainment represents a significant accomplishment by a government and its management. This is the 37th consecutive year that the City of Coral Springs has received this distinction.
Service fees go up at Mall
The Coral Springs City Hall in the Mall location has raised its service fees for fingerprinting, passport photos and notary public. Fingerprinting is $15 per card. These services are offered at City Hall in the Mall every Wednesday from noon to 6 p.m., customers must supply their own card. City Hall in the Mall does not offer these services for immigration, name changes, concealed weapons, or alcohol and tobacco licenses.
Additionally, passport photos are $12 for a set of two colored photos. For those needing a notary public, each signature block will be $10. No appointments are necessary for any passport services.
City Hall in the Mall is open Monday to Friday from 10 a.m. to 6 p.m. and Saturday from 10am to 4pm. The office is in Coral Square Mall, 9239 W. Atlantic Blvd.
---